My Travel and Lifestyle Blog
Welcome to my personal page. This serves as an overview of my many different projects and enables you to follow my travels and plan meeting up with me. In my travel blog and lifestyle blog you can read about memorable experiences and my recommendations for the particular destination as well as lifestyle suggestions. All pictures are from my own travels and cameras.
---
Katalatto.org is my own think-tank and development aid organization currently working in Azerbaijan to promote property rights and entrepreneurship and help small business owners on the ground.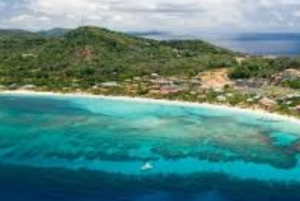 I am involved with the only professional libertarian utopia of creating an own nation. And this is already happening at the beautiful island of Roatan, Honduras. Free Private Cities will free the world - and Roatan is pioneering it. Join our group to learn more!
---
---
---
Cannot get other user media. API shut down by Instagram. Sorry. Display only your media.
---
---
10-20 Maldives
20-25 Germany
25-27 Manila & Guam
27-30 Marshall Islands
30-3 Nauru
2019
January
1-3 Nauru
3-5 Kiribitati
5-7 Solomon Islands
7-9 Vanuatu
9-11 Fidschi
11-14 Tuvalu
14-16 Fidschi
17-21 Washington D.C
21-24 Jamaica
24-25 Cayman
25-27 Roatan, Honduras
27-7 Panama
February
7-10 Curacao
10-12 Aruba
12-17 Medellin, Colombia
17-21 Los Roques, Venezuela
21-24 Trinidad
24-28 Guyana
28-5 Suriname
March
5-8 Belem & Marajo
8-11 Asuncion, Paraguay
11-14 Buenos Aires, Argentina
14-17 Bariloche
17-21 Valdivia, Chile
21-22 Santiago de Chile
22-23 Panama City
23-8  to Barbados for Star Breeze Caribbean Cruise
April
8-11 Bermuda
11-13 Puerto Rico
13-18 Bahamas, Turks, Cruise
18-23 Haiti
23-25 New York
25-28 Germany
29-2 Moroni Comores
May
2-7: Kenia, Malawi,
7-13: Sambia, Simbabwe, Botswana
15-22 Mozambique
22-28 Madagascar (Mauritius)
28 Nosy Be or new flight
29 Stockholm
29-31 Aland
June
31-4 St. Petersburg Cruise (Helsinki-Tallin)
5-9 to Berlin DNX
9-29: British Islands & Faroe
29-2: Hamburg FBK
July
2-6: Poland with Markus
6-16: XXX
August
16-19: Heuereka Conference
19-13: Taiwan, South Corea, Japan?
September:
13-19: Mongolia?
19-24: Kyrgystan
24-2: Osh, Afghanistan, Tajikistan YPT
Oktober:
2-9: Uzbekistan
9-13: Turkmenistan
13-20: Iran
20-21: Kuwait
21-27: Iraq (Kurdistan)
27-3: Sudan, YPT
November:
3-16: Angola, Namibia, Uganda (or Djibouti, Eritrea, Somalia)
16-25: Ruanda, Burundi, DRC
25-30: Gabon, EqGuinea
30-10: Cameroon, CAR
December
10-20: West Africa or Egypt
20-28: Germany/Austria
28-2: XXX
---