Welcome to my personal page. This serves as an overview of my many different projects and enables you to follow my travels and plan meeting up with me. I hope, we meet soon!
---
Katalatto.org is my own think-tank and development aid organization currently working in Azerbaijan to promote property rights and entrepreneurship and help small business owners on the ground.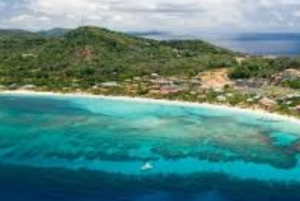 I am involved with the only professional libertarian utopia of creating an own nation. And this is already happening at the beautiful island of Roatan, Honduras. Free Private Cities will free the world - and Roatan is pioneering it.
---
---
---
Something is wrong.

Instagram token error.
---
---
2018
January:
1-5 Fortaleza, Brazil
5-12 Fernando de Noronha, Brazil
12-14 Natal, Brazil
14-18 Asuncion, Paraguay
18-22 Encarnacion, Paraguay
22-25: Ciudad del Este, Paraguay
25-28 Asuncion, Paraguay
28-30 Belo Horizonte, Brazil
February:
1-3 Ouro Preto, Brazil
3-6 Buzios, Brazil
6-14 Rio de Janeiro, Brazil
14-21 Acapulco, Mexico
21-25 Pantanal, Brazil
25-28 Florianopolis, Brazil
March:
1-4 Punta del Este, Uruguay
4-7 Montevideo, Uruguay
7-12 Buenos Aires, Argentina
12-14 Ushuaia, Argentina
14-28 Antarctica Expedition Cruise
28-30 El Calafate, Argentina
April:
1-3 Bariloche, Argentina
3-6 Valdivia, Chile
6-10 Santiago Atacama, Chile
10-15 Medellin, Colombia
15-18 Santiago, Chile
18-24 Easter Island, Chile
24-26 Tahiti, French Polynesia
26-29 Moorea, French Polynesia
29-3 Bora-Bora, French Polynesia
May:
3-6 Rangiroa, French Polynesia
6-10 Marquesas, French Polynesia
10-12 Mangareva, French Polynesia
12-22 Pitcairn Island Expedition
22-25 Auckland, New Zealand
25-28 Melbourne, Australia
June:
1-3 Whitsunday Islands, Australia
3-5 Brisbane, Australia
5-8 Darwin, Australia
8-12 Outback, Australia
12-15 Perth, Australia
15-21 Hong Kong & Macau
21-2 Nepal & Bhutan
July:
2-4 Doha, Quatar
4-12 Safari Tanzania
12-17 Frankfurt, Germany
17-24 Iceland
24-6 Greenland
August:
6-8 Zurich, Switzerland
8-15 Bernina & Glacier Express
15-19: Heuereka-Conference, Vienna
19-23: Minsk, Belarus
23-28 Odessa, Ukraine
28-31 Tbilisi, Georgia
September:
1-4 Larnaca, Cyprus
4-11 Israel
11-16: Lisbon, Portugal
16-28 Panama
28-6 Roatan, Honduras
October:
6-8 Belgrade, Serbia
8-15 South Corea
15-17 Bejing, China
17-28 North Corea
November:
28-14 Usbekistan & Turkmenistan
14-26 Afghanistan & Pakistan
26-10 Middle East
December:
10-20 Maldives
20-25 Germany
25-31 South Pacific
January 2019:
1-X Pacific Islands
---